The project Decolonizing Echos follows up on a project called Bismarck Dekolonial, which was initiated in summer 2021 by the Mexican-German choreographer and curator Yolanda Gutiérrez. She invited artists from different disciplines from former European colonies on the African continent to Hamburg to critically examine the Bismarck monument.
Also part of the project was the Mexican multimedia artist Fabian Villasana aka Dr. Calavera who invited the Rwandan illustrator Dolph Banza and artist and singer Tennin to develop a series of illustrations in relation to a sound intervention as an ongoing dialogue and an artistic voice to the current debate revolving around the controversial standing of the Bismarck monument in Hamburg.
The public is invited to take part in a series of events with discussions, a guided tour, video mapping on the monument and sound intervention in public space. The videos will be projected on the statue, visible from afar in a prominent position from the head to the base. The interventions will be accompanied by a guided tour, a workshop, and a panel discussion with various international speakers. The project aims to give a platform to discuss cultures of memory and possible artistic interventions on monuments and public spaces with a questionable history.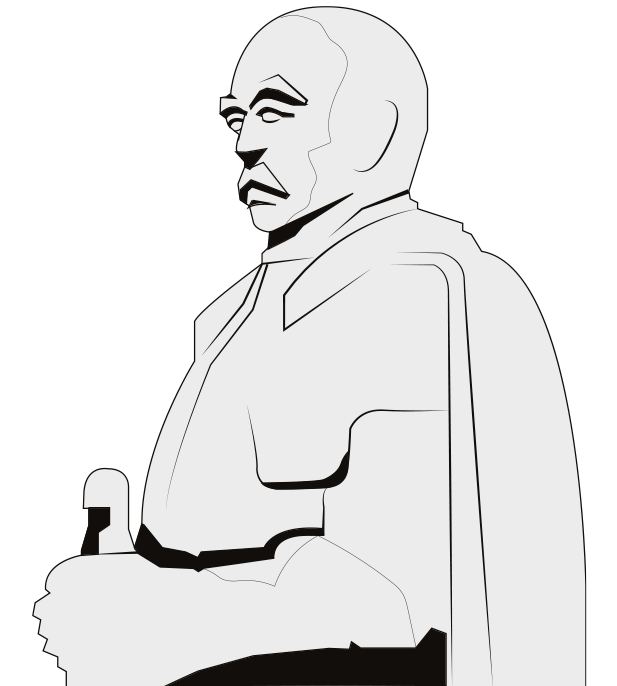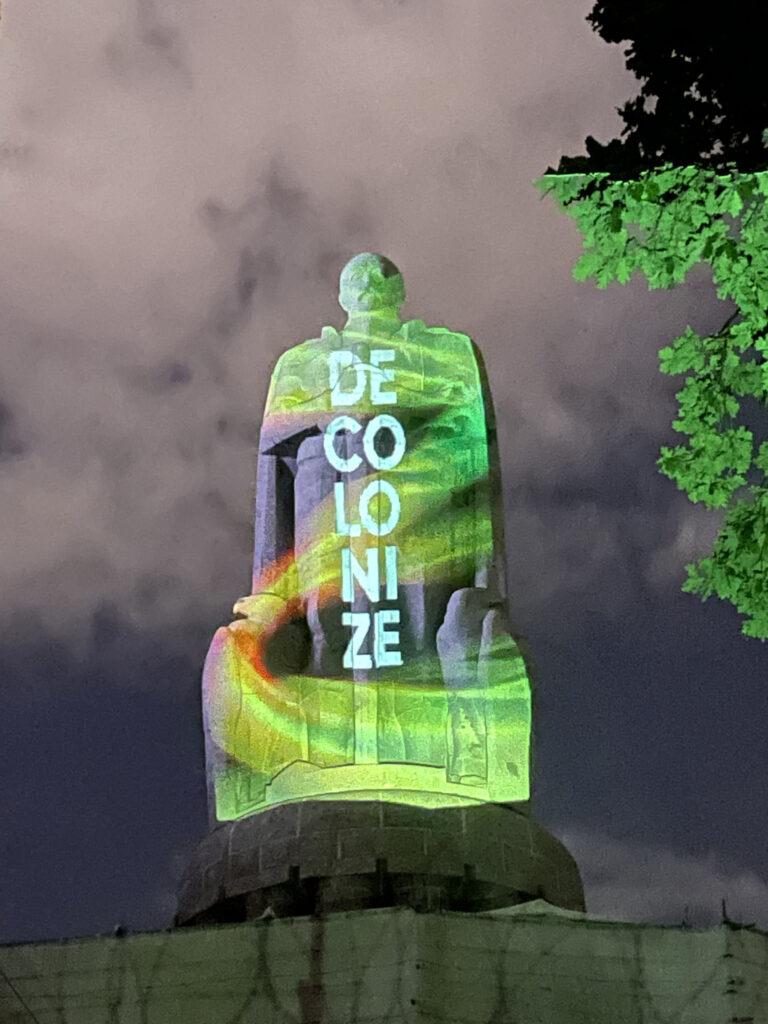 Short vita of the participating artists
TENNIN is a French singer and songwriter, and avid experimenter of Indie RNB and New Pop genre. Her single "Heal You" received attention from International tastemakers and from well-acclaimed trip-hop pioneer TRICKY who signed it to his label False Idols. "Heal You" was released in August 2019 on the Test of Time compilation, a project associated with K7 Music and which also features artist from the like of Saul Wiliams, IDLES, and others. She was also one of the finalists of AFROPUNK BOTB Paris and performed for the final event at Les Etoiles Paris in 2019.  The French artist, in early 2020, signed her single "Guys In Tears" to the renowned Parisian label KITSUNE MUSIC and collaborated with New York producer maticulous (known for his work with MF DOOM, RA the Rugged Man, Lil Fame, Guilty Simpson) in 2022 to release her latest single, "Trapped Again." Tennin is currently working on an upcoming EP.
Fabian Villasana aka. Dr. Calavera – Artistic Director, Graphic Design & Video Mapping
He studied fine arts and graphic design in his native Mexico and has been working in advertising and marketing for more than ten years. As a transmitter, he interposes himself in cross-cultural channels. He works with different techniques such as screen printing, acrylic, and video installation for different festivals and theater projects. 

Stephanie Fenner – Project coordination & documentation overall project
Stephanie Fenner studied Sinology and East Asian Art History in Hamburg, Heidelberg, and Chengdu. She works as a freelance cultural and production manager in Berlin. As a cultural mediator, she promotes intercultural exchange between artists and supports them in the communication process. Currently, she organizes the artist studio The Rhizome Lab in Berlin. 
Lucia Lilien Heffner – Production Manager
Born in Buenos Aires, she studied textile design in her hometown. After working as a freelance designer for several projects in Argentina, she decided to move to Hamburg to do her Master of Arts at HAW-DMI. This opened a dialogue with the performing and musical arts. This resulted in interfaces and interactions between music, languages, and cultures.
Sol Wasser – Project Assistance
Sol Wasser is a textile designer who graduated from the University of Buenos Aires, specializing in print design. She brings her professional experience in different areas of the textile and fashion industry. In Hamburg She did a Master's in Illustration and Animation, exploring and deepening the different possibilities that drawing can offer to express concepts.